PROFESSIONAL LIVE TIMING MADE AFFORDABLE FOR MX PROMOTERS
The most advanced RFID live timing in motocross backed with easy to use controls and 24/7 customer support.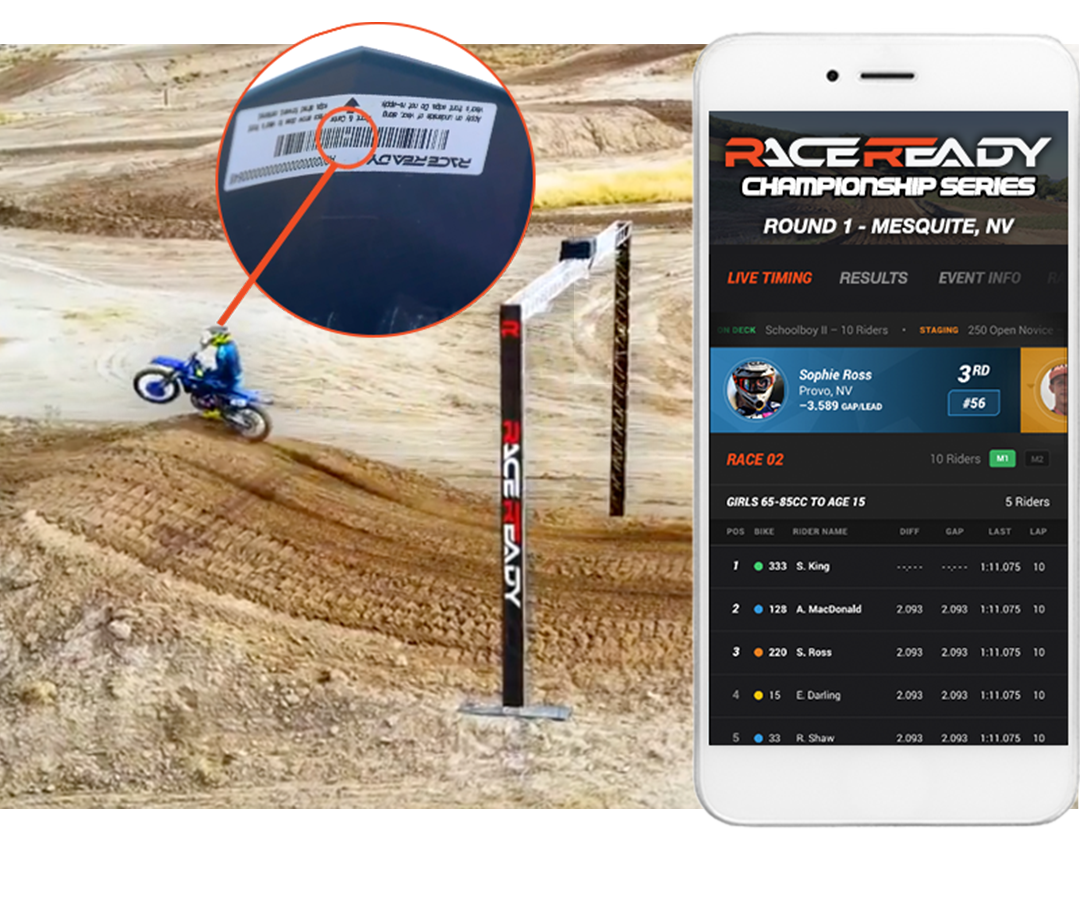 Rated for Speeds 100 MPH+
No, riders don't need to slow down and go into a single file line in order for our system to work.
Our technology is similar to what is used on Toll Roads where an overhead truss with antennas scans an RFID tag on a drivers windshield while they are going 70 mph to confirm they have a valid pass.
With RaceReady, it's the same idea only we are reading helmet visors instead of windshields.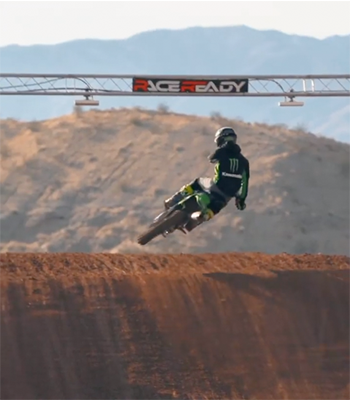 Easy to Learn & Operate
When you've been using the same system to manage your race for over a decade, the thought of learning a new software can be intimidating. Don't be intimidated by RaceReady, here's why:
We designed our system with the help and direction of motocross promoters doing 500+ entries a day to ensure we have the right tools in the right places to keep things moving forward on race day.
Full onboarding and training is provided from a member of our team to get you set up and feeling comfortable as fast as possible.
Our extensive training library includes in depth articles and how-to videos to give you step-by-step instructions on every task you are going to face before, on, and after race day.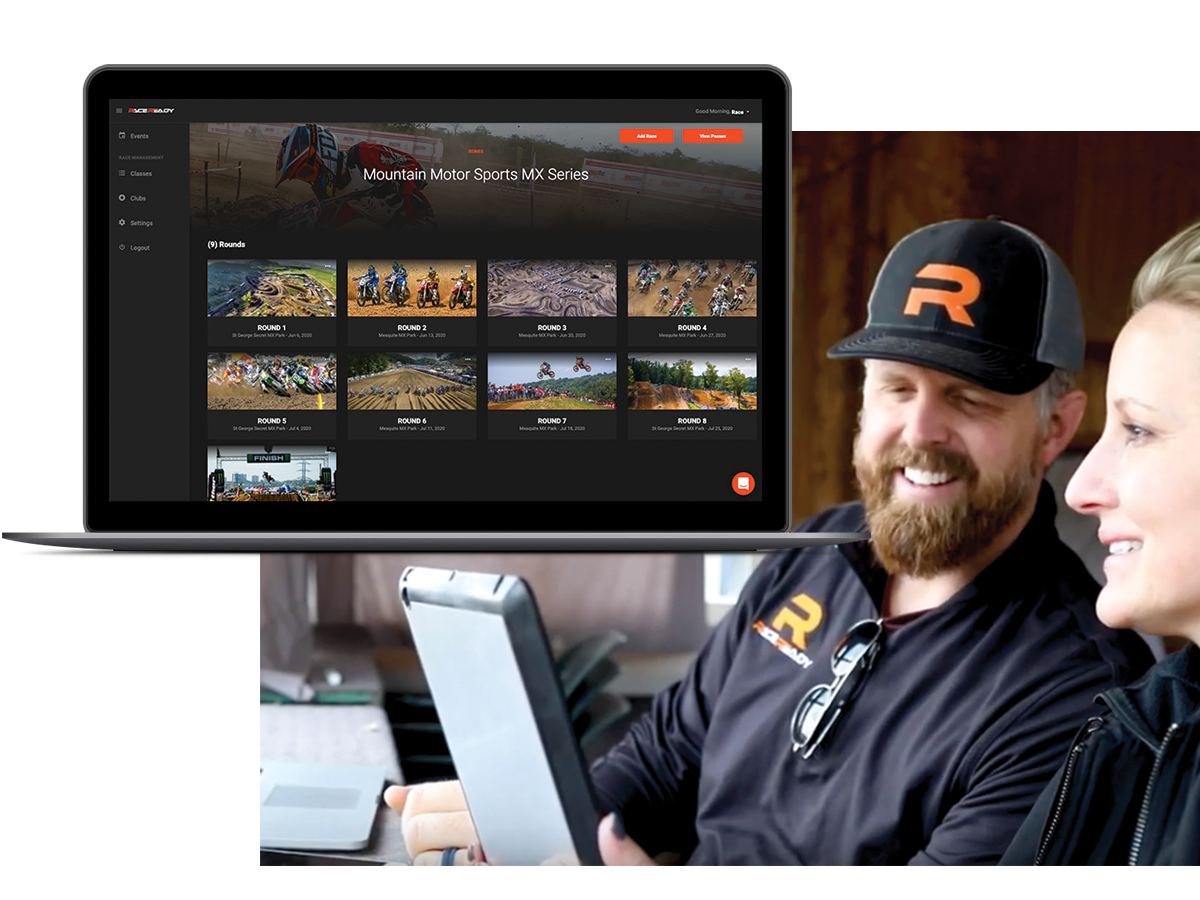 24/7 Support
We are committed to your success as a promoter. When you partner with RaceReady, we are always just a phone call away.
We put all of your races on our support calendar and have a member of our dedicated team watching your live timing stream remotely for each of your events. If you need our assistance- this allows us to act quickly and keep your event moving forward.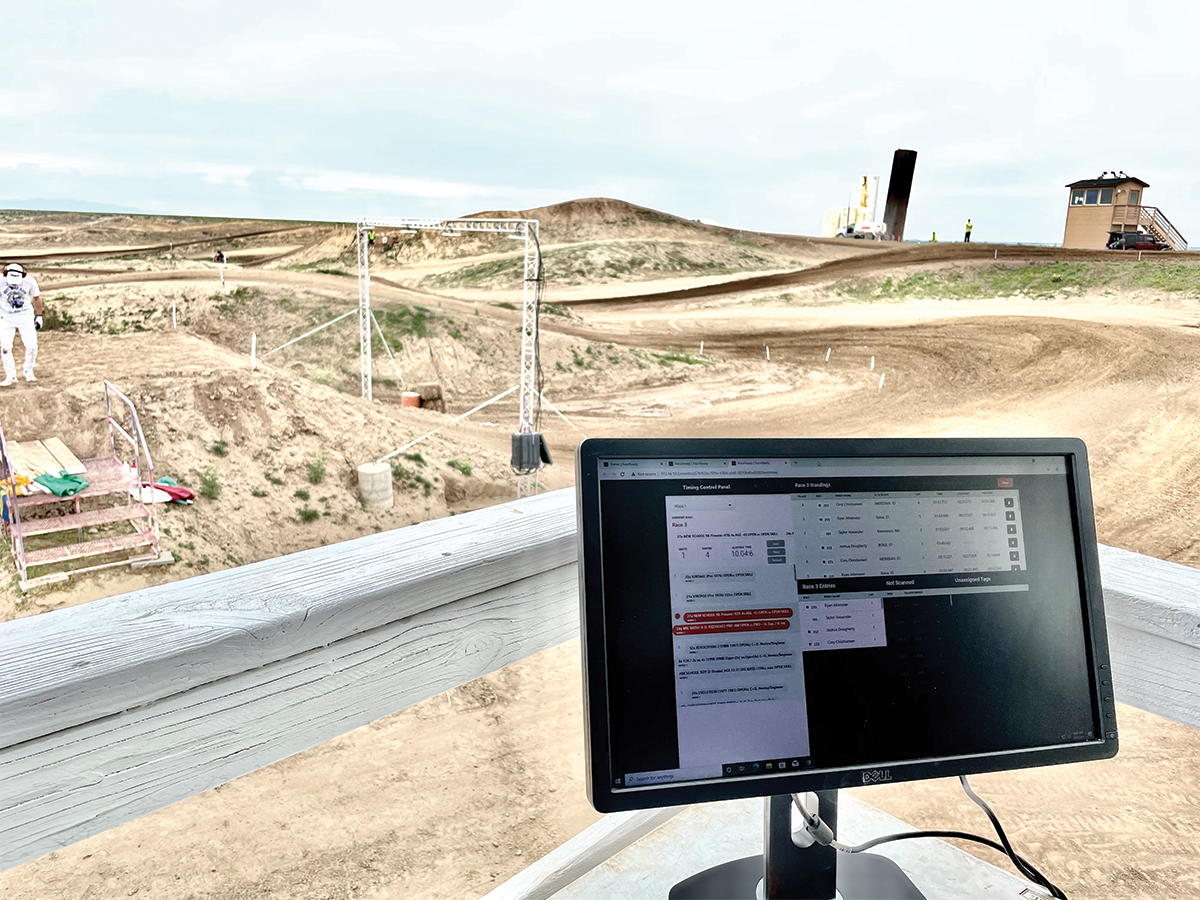 Live Scoring with public view
It's not just promoters that love RaceReady, the racers do too! Post your live timing link online and let everyone in the pits watch live timing, check results + lap times, keep track of the race order and more- all from their phone!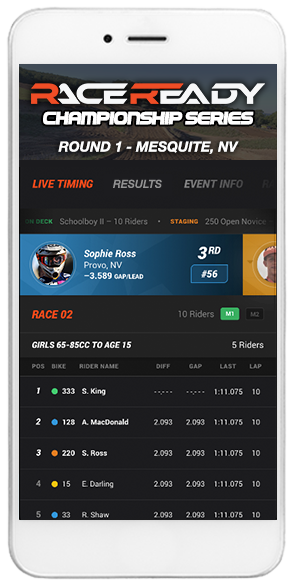 When a moto finishes and all riders have got the checkered flag, the results of that moto are instantly posted online and ready for you to print. No more scoring lap sheets and manually typing the results into the computer!
Of course, if you need to modify the results because Ronnie Mac rode his moto with no transponder- it's quick and easy to make edits and update the results in no time.
RaceReady has all the same tools that you are used to using, we just gave them a facelift and added modern features to make managing a race easier than ever.
The integration between online registration, live scoring, and your race management software is seamless and automatic. Never worry about missing racer information or results.
Using RaceReady is so easy, anyone in your organization will be able to open a laptop and keep things moving forward.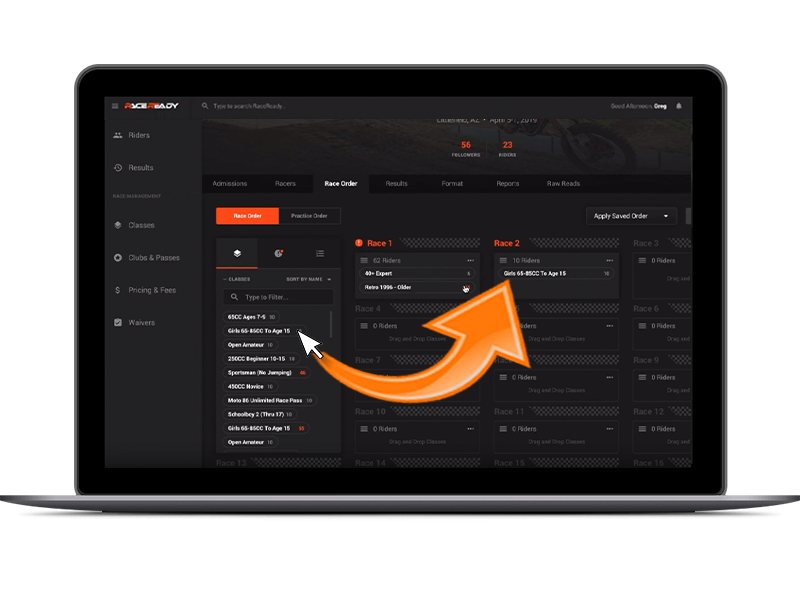 With results being instantly posted and series points being automatically updated, it's never been easier for racers to share their accomplishments and view accurate, up-to-date series points.
On your end, you'll quickly realize having everything in one central place makes it extremely easy to maintain your database and get ready for the next race.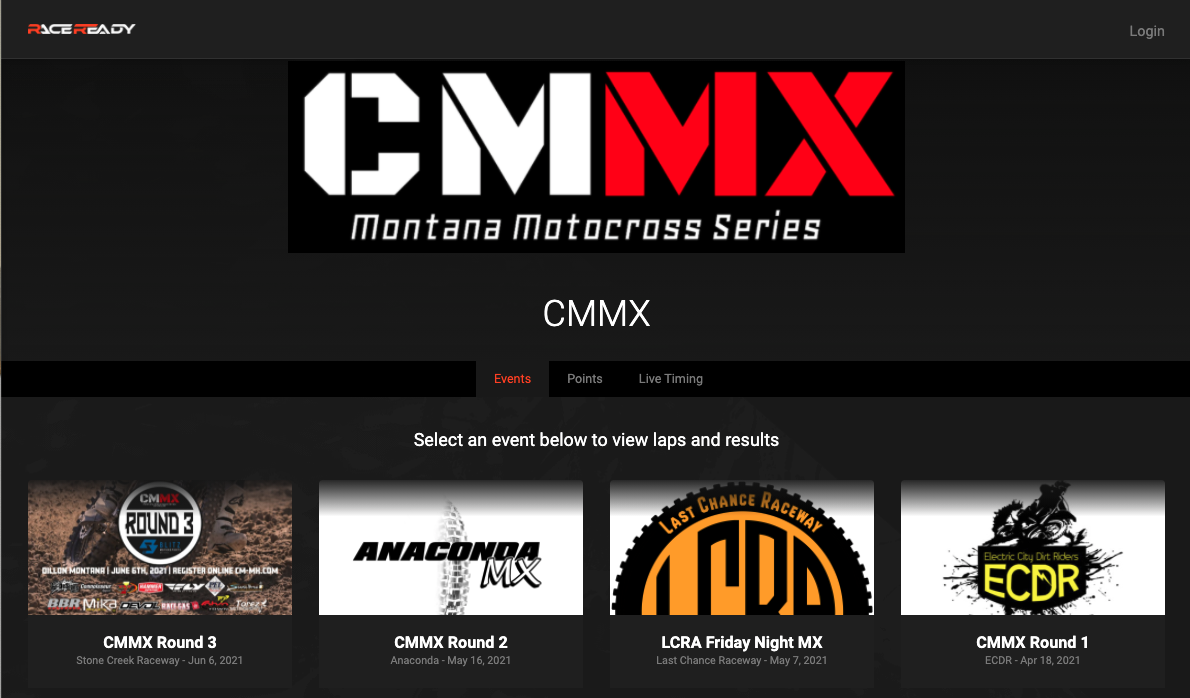 With RaceReady, we send you everything you need to run live timing at a very minimal cost. This includes plenty of RFID transponders for all of your racers.
From there, when you hold races we collect two small fees. One for live timing and one for each transponder as they are sold to racers.
Contact us below for specific pricing and to learn how our promoters are using RaceReady without spending a dime of their own money.
Take your EVENT to the next level today
Contact us
Send us your contact info and we will call you within 24 hours.